CUSTOMER TESTIMONIALS:

'I had an excellent day - thank you very much.
I learned a lot and saw many beautiful places. The workshop is highly recommended. Best regards, Rebekka'
- Rebekka Richter / Germany


'I had a really brilliant day with Tom doing one of his 1-1 workshops.
He was so quick to gauge where I was at, and pitch his tuition, advice and comment appropriately.
I learnt what I hoped to and came away feeling thoroughly inspired and enthused, with lots to work on and practice.
I can't recommend one of Tom's workshops highly enough; he is such good company, such a good and patient teacher
and so generous with his knowledge and experience.'
- Fran McLean / Sheffield, UK


'Tom is a fantastic teacher and extremely patient.
He took a complete beginner and turned me into a confident photographer by the end of the day.
He made sure that I understood how to use the camera and had a bit of fun "quizzing" me on what I had learned
by setting the shot and then changing all of the settings so I had to pick the correct ones.
Tom has also provided guidance on camera equipment and made several
suggestions at different price points which is very helpful. I had a terrific day and there is NO better way to see the beauty of Scotland.
Thanks, Tom. I'll be back for more!'
- Caroline Cash / Frederick, USA


'Tom is a brilliant mentor whose given me the knowledge and confidence to help me progress
and take my photography to the next level. At the end of the one-to-one workshop I left feeling excited to put all my new found knowledge into practice.
Thank you Tom for a really fun, interesting and informative day!'
- Laura Cannell / Moray, Scotland, UK


'It was a great day Tomasz, I learned a lot and took some nice shots, thanks'
- Iain Montgomery / Edinburgh, Scotland, UK


'I enjoyed an excellent day with Tom who is a very knowledgable guide and very good company'
- Chris Smith / Buckingham, UK


'Hi Tom, just to say what a fantastic day out on Monday in three of my favourite areas; Glencoe, Glen Etive and Rannoch Moor.
We got some fantastic shots and the weather was much better than I expected which made all the difference. I have spent many years
driving past many of the superb locations that you took me to en route to various Munros and Corbetts. I now know some great photography
spots though and will be hunting down many more in the area and beyond. The workshop lasted nearly 11 hours but the time went very quickly indeed.
Overall a superb day and I thank you and would certainly recommend your services to anyone with an interest in the fantastic Scottish scenery and photography.'
- Chris Todd / Dundee, Scotland, UK


'I had a great day with Tom, he made me feel relaxed and I felt that I could ask him anything about my camera (even if I thought it was a silly question!).
He is very knowledgeable, gave me tips about framing the shot, using filters, shooting in portrait and the best sharpness for my lens. I took a couple of great photos on the way home and without the knowledge I learned from Tom,
I don't think I would have been able to capture them! Great value for money and I would happily pay it again. Thanks Tom!'
- Thomas Lamont / Falkirk, Scotland, UK


'What a great day. I really enjoyed the day and our time together and more than that felt I learned lots taking my photography to the next level.
A few highlights 1) you are a nice chap to be around 2) you know the best locations so can pack a day full of great photo opportunities
3) you seriously know your stuff regarding photography and 4) you are a good teacher and a very generous with your tips and training.
The bottom line is I just had to go out the next day to put into practice all you taught me and got some good shots.
See you again next year? All the best'
- Michael Cook / Stirling, Scotland, UK


'I had a great time with Tom on our workshop on Skye and the subsequent processing course. He was extremely helpful,
patient and informative, tailoring the course well to my needs, and took me to excellent locations for photos. He did detailed planning
of the workshop beforehand, ensuring that I got everything I could out of it. He was also flexible so that we could go when the weather was suitable.
I would highly recommend any workshop with Tom.'
- Tom Luthman / Inverness, Scotland, UK


'Just to say thank you for a great day, taught me a lot and looking forward to getting out there snapping away,
thanks Tom, money well spent.'
- Kelvn Burdett / Lairg, Scotland, UK


'Just a note to thank you for a fantastic day I had last week. I learnt SO much, and you took me to some fabulous, beautiful settings
on what was a difficult day weather-wise. I got some fantastic photos, all of which my friends are very impressed by. I hope to return
and get that trip to Skye. Highly recommended and well worth the money. Good luck in the future!'
- Dave McIntosh / Aberdeen, Scotland, UK


'I had the pleasure of spending the 12th October 2016 with Tom. I learned a huge amount that would probably have taken me
6 months to do so on my own. Tom is a very patient mentor and knows the best locations and the right times to catch the best light.
I would highly recommend his services to those interested and am already planning another trip next year!'
- Gordon Wright / Duns, Scotland, UK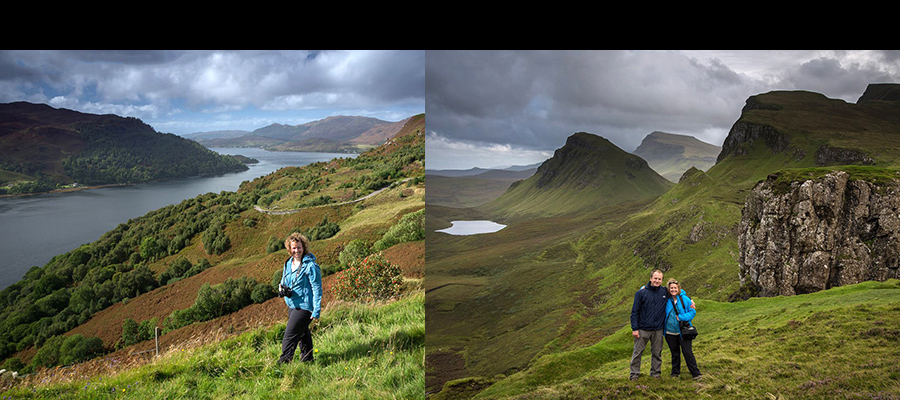 'I am so glad I decided to do this workshop! Tom is not only a fantastic photographer, but a great person as well.
I was able to get photographs from places that I wouldn't have gone (not only because I didn't know about them,
but I wouldn't have attempted to try on my own) Even though my camera is just a little point & shoot, I learned so much
and had such a lovely day. I'm trying to put what I learned to good use on the rest of my trip.
Thanks for everything, Tom! I will be back!!'
- Judy Gabbett / Missouri, USA


'Thank you again for yesterday's workshop (25/10/2016). Really enjoyed the day and learned so much.'
- Steve Deacon / Kirkcaldy, Scotland, UK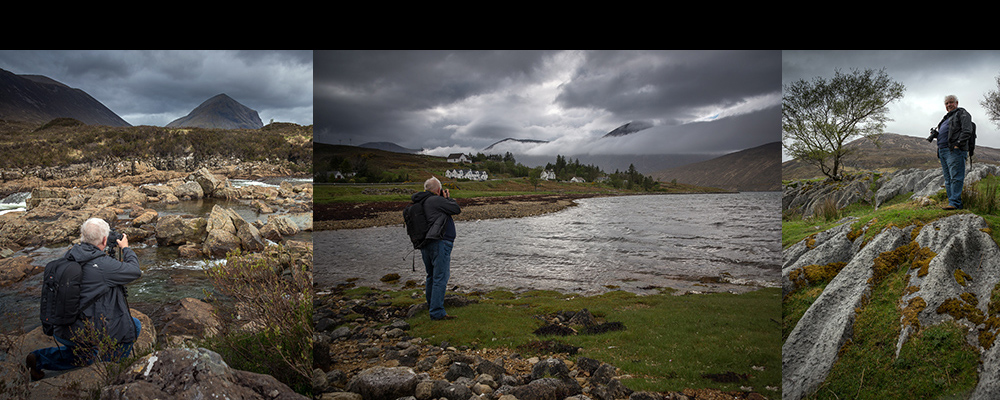 'I've known Tom for sometime now and was fortunate to have been one of his students in May 2015. He is an incredible instructor
and photographer! He's very easy going and has a great sense of humor. I was able to improve my photography, AND captured
some incredible photos at the same time. I'm looking forward to another opportunity perhaps next year!!!'
- R. Tom Sizemore / Washington, USA


'The time I spent with Tom was the highlight of my visit to Scotland. Just spending the day with him greatly improved
my photography skills and I got some iconic shots I will have forever. I look forward to returning to Scotland and having Tom
guide me to see more of the Highlands.'
- Jack Herold / USA


'I had a very nice experience in a photography one to one workshop. Very professional and talented potographer.
I learnt a lot and it was very entertaining.'
- Carolina Pérez Valbuena / Inverness, Scotland, UK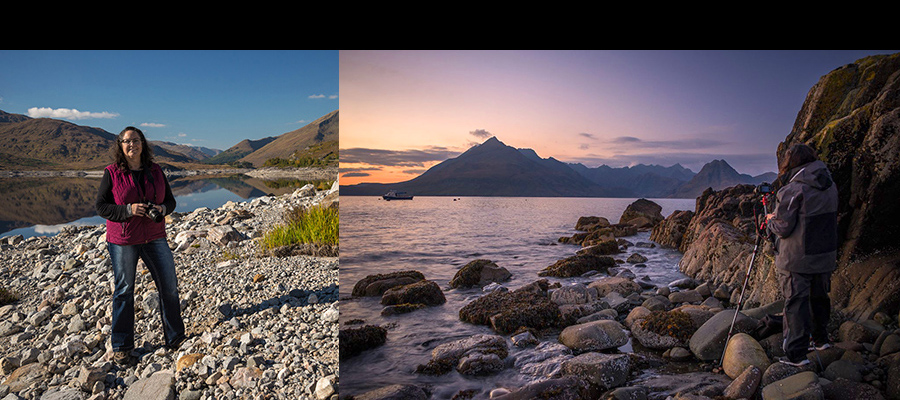 'I had the fortunate opportunity to spend the day with Tom in a one-to-one photography workshop.
He is a patient and thorough instructor. He knows all the backroads and "secret" locations to get beautifully unique photos.
His pre-workshop information was incredibly helpful and informative, and the workshop was tailored to my expectations.
I highly recommend Tom regardless of your photography experience. It is well worth it!'
- Beth Farabough Bolay / Oklahoma, USA


'What a wonderful and useful day we had, the day threw some challenging Scottish weather which we just don't get in Australia!
I learnt a lot, I thoroughly recommend these workshops!'
- Chris Kirby / Australia


'Great 1-on-1 workshop with Tom. Got some stunning pictures around Skye
with valuable hints and tips and great company! Excellent photographer!'
- Greg Macaulay / Inverness, Scotland


'After our workshop Tom, I can only reiterate Gregs comments. Great day out,
learning as we went along with some impressive photos, and most importantly,
enjoying ourselves! Thanks! '
- Andrew Birtles / Bristol, UK


'Wonderful trip through Wester Ross & Sutherland areas with several fantastic
locations, very helpful tuition and great company!'
- Adrian & Marta / Trondheim, Norway


'Thank you so much Tom for taking me to Glen Coe and teaching me how to take a
decent photograph! I had a wonderful time and the views were stunning.
I'm psyched for our next trip to the Isle of Skye!'
- Sarah / Edinburgh, Scotland





Copyright Notice: All images Copyright © Tomasz Szatewicz 2017. Unauthorized copying, reproduction, use and/or sale is strictly prohibited.
All materials contained on this web site are protected under various laws, including copyright and trademark laws.


Ref:
Date:
Location:
Photographer:
[clikcontent type=paymentBuyLink replaceable=true]
Ref:
Date:
Location:
Photographer: